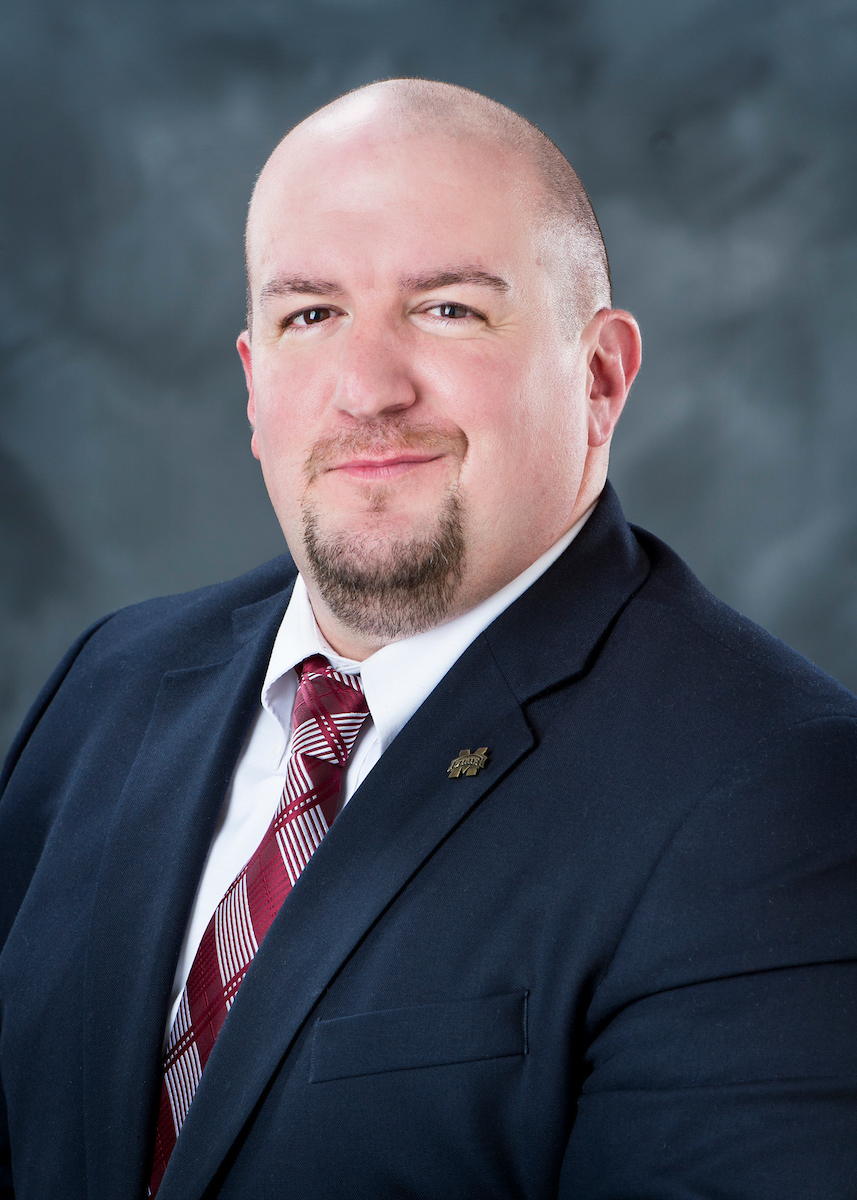 Division
Title
Executive Director, John C. Stennis Institute of Government and Community Development
Assistant Research Professor, PSPA
Contact
dallas@sig.msstate.edu
662-325-8203
Address
The Depot, 382 Hardy Road
Dr. Breen is Executive Director for the John C. Stennis Institute of Government and Community Development and Assistant Research Professor in Political Science and Public Administration at Mississippi State University. Dr. Breen provides expertise in local and state government, human resources management, demography, survey research, methodology, and statistics. Dr. Breen combines his academic expertise with his public service and applied research abilities to promote the health and well-being of the citizens of the State of Mississippi and the region.
Dr. Breen received his Ph.D. in Public Policy and Administration from Mississippi State University. His dissertation entitled, "Examining the intra-organizational differences among municipal employees: an empirical investigation of public safety workers in the municipal workforce", serves as the foundation of one of the Institute's current research programs, focusing on public safety employee motivation and disaster management response and recovery efforts in rural areas of the United States.
In the Political Science and Public Administration Department at Mississippi State University, Dr. Breen currently serves as an Assistant Research Professor, with primary teaching responsibilities for the Seminar in Public Administration Master's Course (PPA 8013) and the Capstone Course (PPA 8983). He also serves as methodologist on three current dissertation committees.
Dr. Breen is an Honorary Research Fellow with the Social Science Research Center (SSRC), Mississippi State University. Bestowed in November of 2008, this honor recognizes his scholarly and grant-based achievements during his tenure at, and his continuing efforts collaborating with, the SSRC.
Dr. Breen is currently serving as the Vice President/President-Elect of the American Society for Public Administration Mississippi Chapter, the Treasurer for the SouthEastern Conference for Public Administration (SECoPA), Faculty Advisor for the Stennis-Montgomery Association at Mississippi State University, Faculty Advisor for the Delta Chi Fraternity, Board Member for the Delta Chi Building Corporation, and is the past-President of the Consortium of University Public Service Organizations (CUPSO); a national association spanning over 50 university institutions.
During his over 20 years at Mississippi State University, he has had the opportunity to work with numerous groups including local and state elected officials' offices, The Hearin Foundation, The Kellogg Foundation, Mississippi Economic Council, Mississippi Municipal League, Mississippi Association of Supervisors, Mississippi's Division of Medicaid, Mississippi's Department of Transportation, Department of Homeland Security, NOAA, Robert Wood Johnson Foundation, the Bower Foundation, among many others. He is the proud recipient of the 2014 Zacharias Distinguished Staff Award.