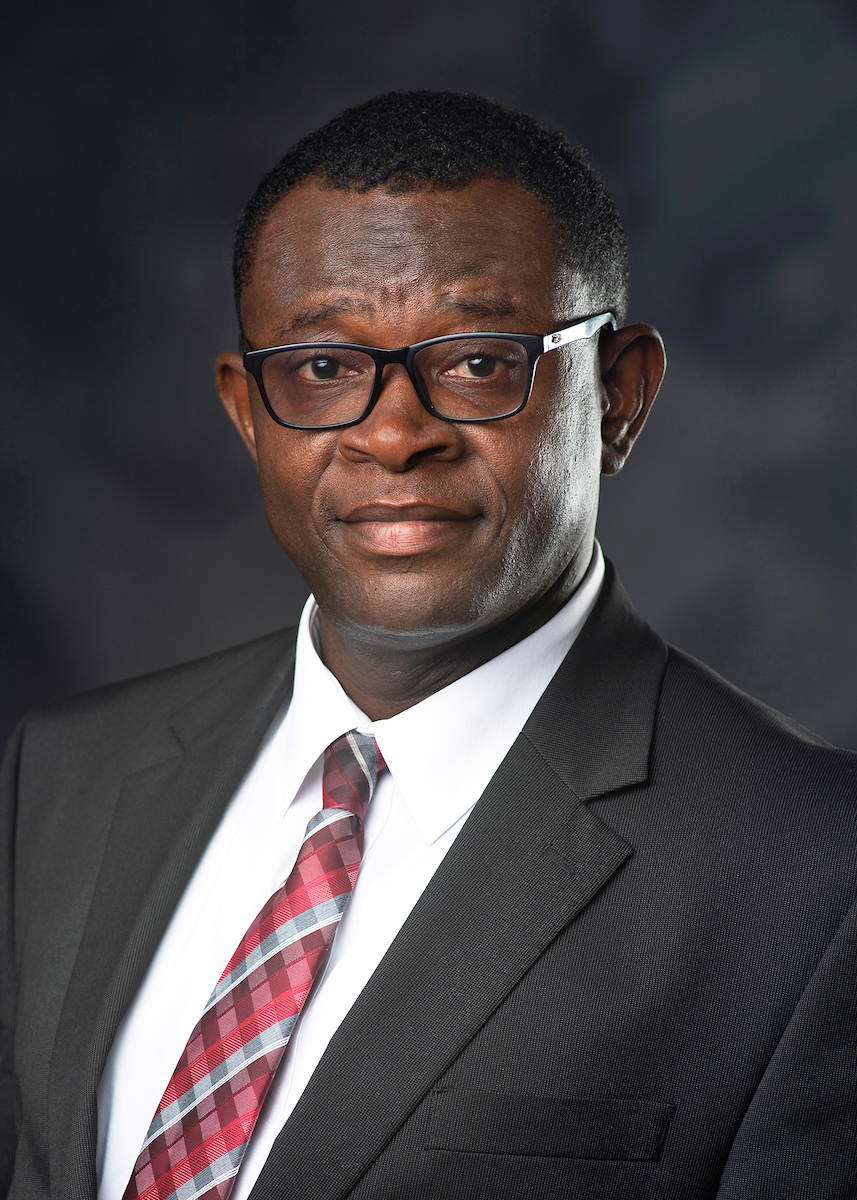 Dr. Julius A. Nukpezah is an Associate Professor of Public Policy and Administration in the Department of Political Science and Public Administration (PSPA), and a Dean's Eminent Scholar in the Social and Behavioral Sciences for the College of Arts and Sciences at Mississippi State University. He was named "the Outstanding Graduate Professor" in the Department of Political Science and Public Administration in 2018 and 2022. His research focuses on public budgeting and finance, state and local government management, and the intersection between poverty alleviation policies and economic development. Currently, he is a PI or co-PI of more than $1.6 million U.S. government grant research projects in Africa.
Dr. Nukpezah teaches Public Budgeting and Financial Management, Local Government Finance, Contemporary Public Management, Government Organization and Administrative Theory, and Public Policy at the graduate level and a doctoral seminar in Organization Behavior in the Public Sector. He also teaches Introduction to Public Policy and Political Analysis (a quantitative research methods class) at the undergraduate level.
Dr. Nukpezah earned Ph.D. in Public Administration and Management at the University of North Texas, where he also taught Financial Aspects of Government, Public Management, Leadership and Organizational Behavior, Public Policy and Bureaucracy, among others. He was a senior policy advisor at the Ghana Ministry of Food and Agriculture and a coordinator of a youth program in agriculture, where he collaborated with several international agencies, including affiliates of the countries of Japan (JICA), Germany (GIZ), the United States (USAID), the Netherlands (SNV), China, India, and multiple African countries for economic development.
Dr. Nukpezah's articles have appeared in leading public administration journals, including the American Review of Public Administration; Administration & Society; Economic Development Quarterly; Public Administration Quarterly; Public Performance & Management Review; Public Integrity; International Journal of Public Administration, and Public Organization Review. He has also published in Public Budgeting & Finance; Public Money & Management; Journal of Public Budgeting, Accounting, & Financial Management; Municipal Finance Journal; and several others.